Style Name: carpet tile, high quality carpet tile
H.S. Code: 57032000 for nylon face,57033000 for PP face
Area of Suitability: Office, conference room, meeting room and so on
Yarn Fiber: Nylon or Polypropylene
Gauge: 1/8,1/10,1/12, 5/32,5/64 and so on
Pile Height: 3-8mm
Total Height: 5-15mm
Pile Weight: 450-1200g/sqm
Backing: Bitumen, PVC, EQ
Width: 50x50,60x60,100x100,25x100,91.44x91.44cm
Permanent Antistatic: ≤3.5KV
Fire Rating: Passed Cf1-s1, t1
Suitability: Heavy Residential Use
Special Treatment: Anti Bacteria Protection, Anti Stain Finish (Additional Charge)
Performance: Environment-Friendly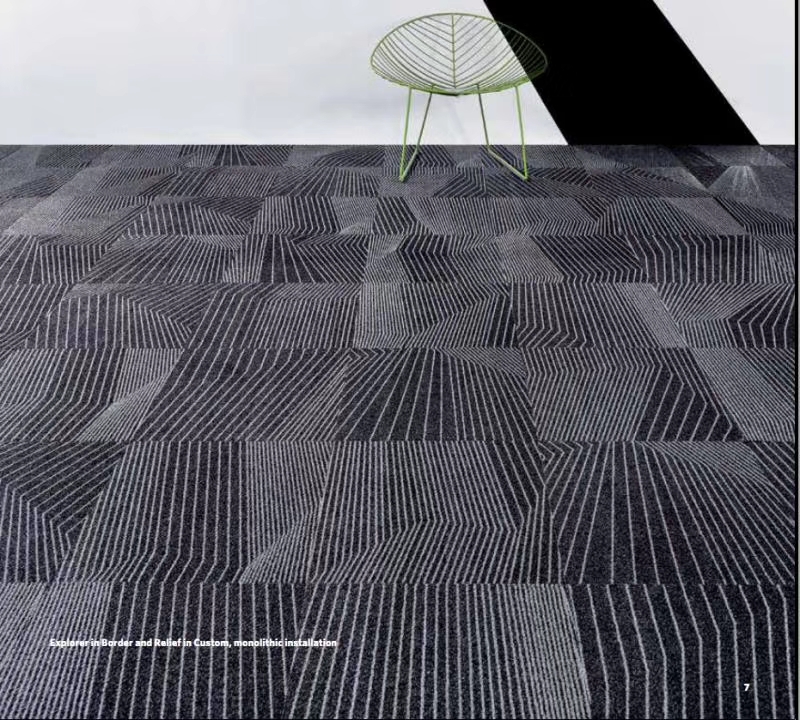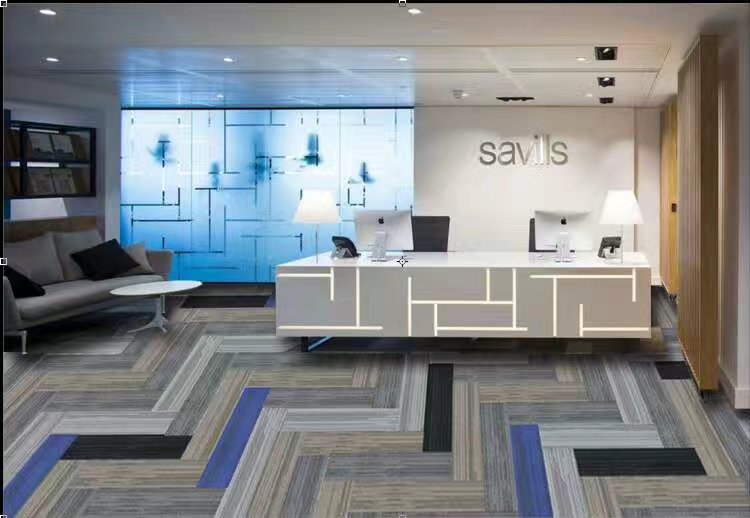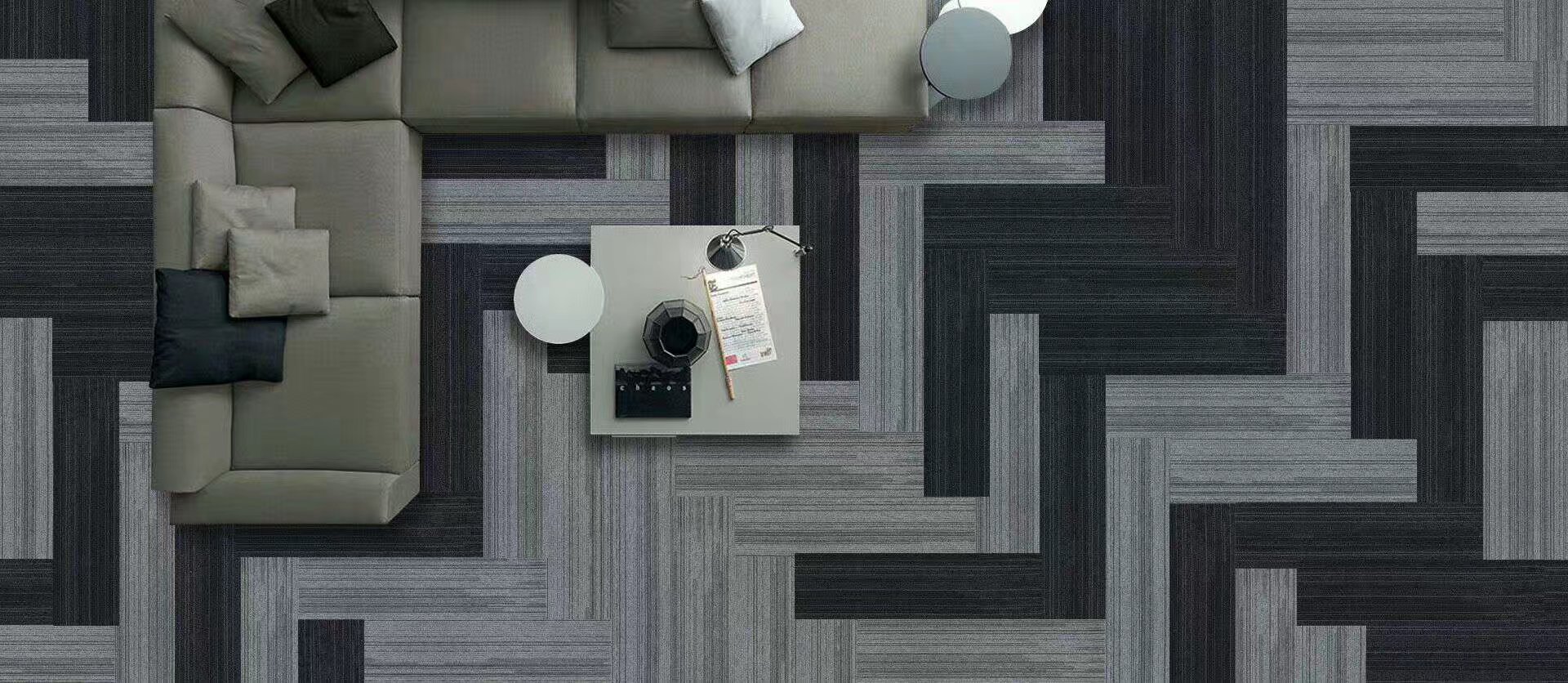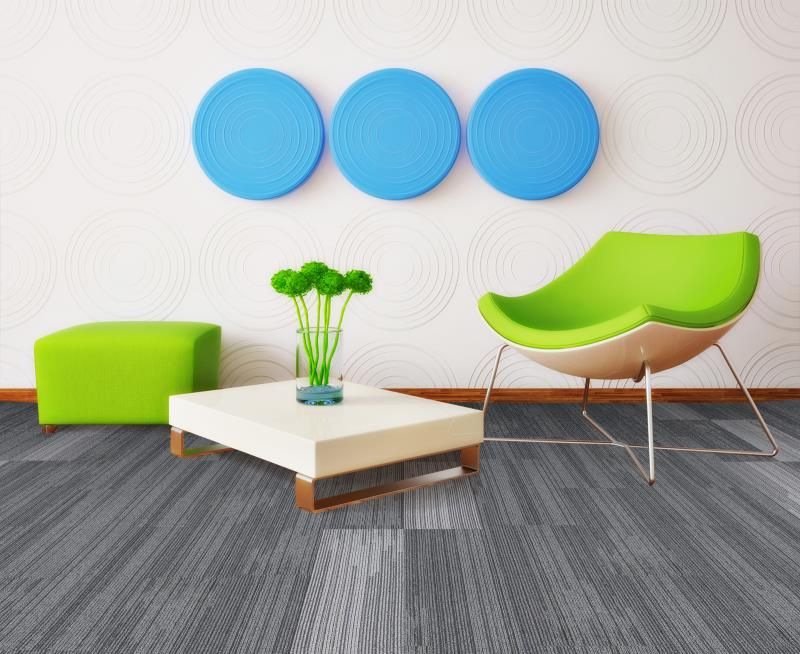 Advanced Full Color Jet Digital Printed Equipment;
100% Polyamide / Nylon 6.6 with unique printed tech, prevent fading with fashion pattern;
Easy to clean. Dry quickly. Good wearability. Launder Well;
Rubber Reinforced backing with stands Heat, cold and crushing;
High Quality NBR backing is Slip-resistant effectively;
Antistatic, Anti-bacterial, Mildew proof, kindly to child;
Waterproof, oil-proof and stain resistance;
5-6 class color fastness according to the UK lab test.
Carpet tile advantages
1. Certified quality
best wear resistance; excellent dimensional stability; highest fire resistance: Bfl-s1; flexible backing; free from harmful substances
2. Endless layout possibilities
on-trend designs; mix & match colours, patterns & textures; combine different shapes
3. Improved indoor air quality
solvent- & PVC-free; odourless; with dust-capturing qualities
4.Easy to install
loose lay: no permanent glue necessary; less cutting waste compared with fitted carpeting; phased installation possible;
simple to store & transport
5. Easy to replace
maintenance-friendly; only the damaged tile needs to be removed; no damage to the subfloor; no demolition or equalisation costs; dust-free & time-saving
Next to their ability to transform commercial spaces, our carpet tiles work towards the unique individual requirements of each project. From acoustic performance or light reflection, to better walking comfort or a high practicality for DIY fittings with tricky shaped floor spaces:
our carpet tiles offer nothing but advantages.
1. better acoustics, air quality and walking comfort
2. easy to install, maintain and replace
3. excellent safety, creativity and sustainability